*Starts shipping mid-December.
Features

+

Control your Stove Remotely
Set Cooking Timers to Turn Off Burners
Get Notified if a Burner is Left On
Adjust the Heat Up or Down in the App
Hands-Free Voice Control with Alexa
Up to 4 Months of Battery Life w/USB-C Charging
Universal Installation on Most Stoves
Tech Specs

+

Color: Black
Finish: Gloss
Dimensions: 2.76 in x 2.76 in x 2.53 in
Weight: 12 oz
Power Cable Length: 3.2 ft (1 m)
Port: 1 USB-C
Power Adapter Input: 110-240VAC
Power Adapter Output: 5V / 1A
WiFi: 802.11 b/g/n, 2.4 GHz
Operating Temperature: 32F - 113F (0C - 45C)
Storage Temperature: -4F - 113F (-20C - 45C)
Integration: Alexa
Mounting Method: Stove Adapter
Weather Resistance: Indoor
In the Box

+

1x Ome Smart Knob (1, 4, or 5 depending upon pack size purchased)

1x USB-C Charging Cable

1x Stove Adapter Set

1x Quick Start Guide
100% Satisfaction Guarantee that Ome will work for you and your stove. If you are not satisfied, you can return your Ome Knobs for a full refund absolutely free for 30-days. See details below.
Swap out your existing stove knobs with Ome Knobs.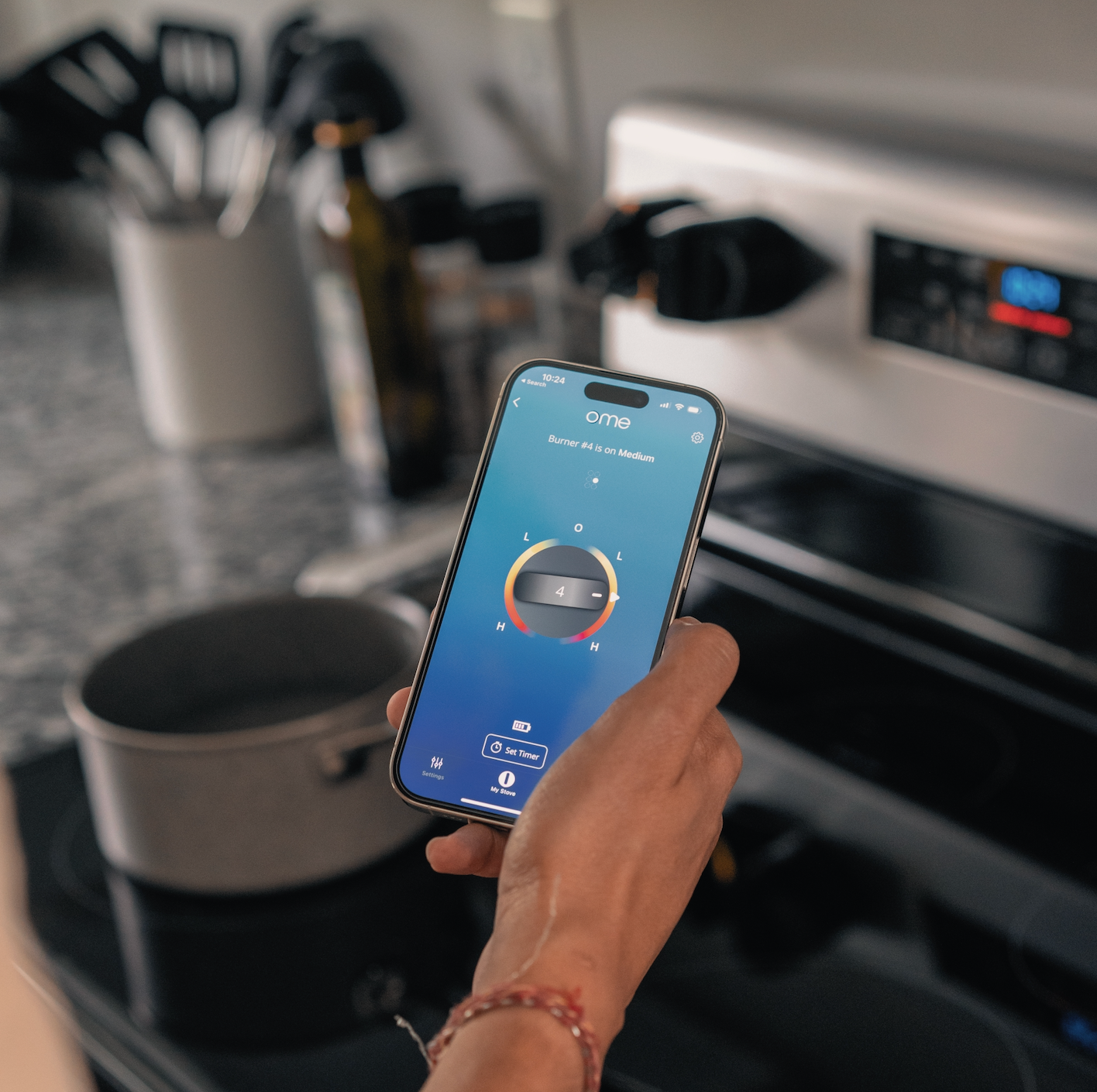 Unlock all the benefits of a smart stove, without the high price tag.
Push and turn your Ome Knob just like any other stove knob.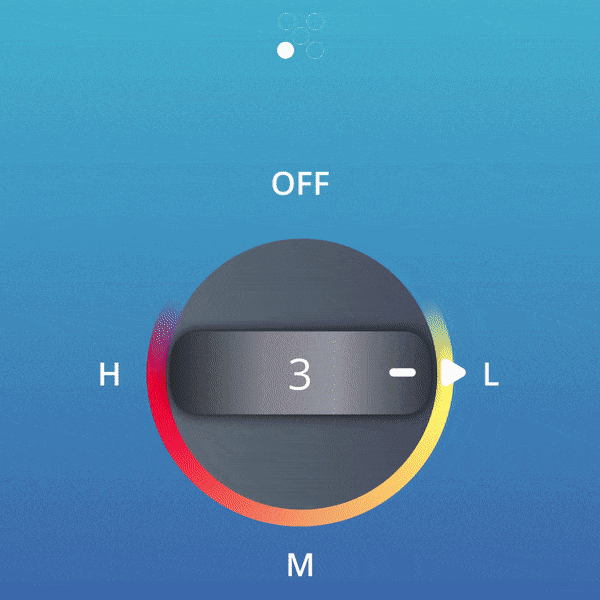 Or use the Ome app to adjust your stove up, down or off, even if you're not in the room.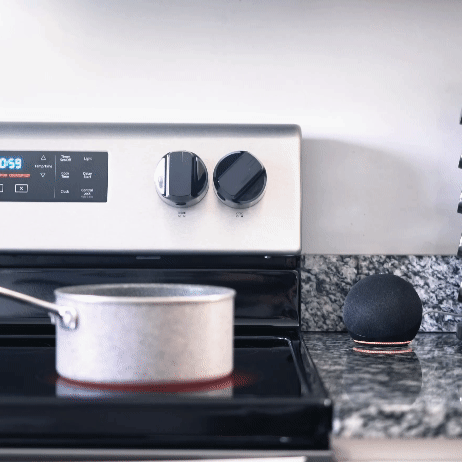 Set cooking timers to turn off the stove, just like you would on your oven or toaster!