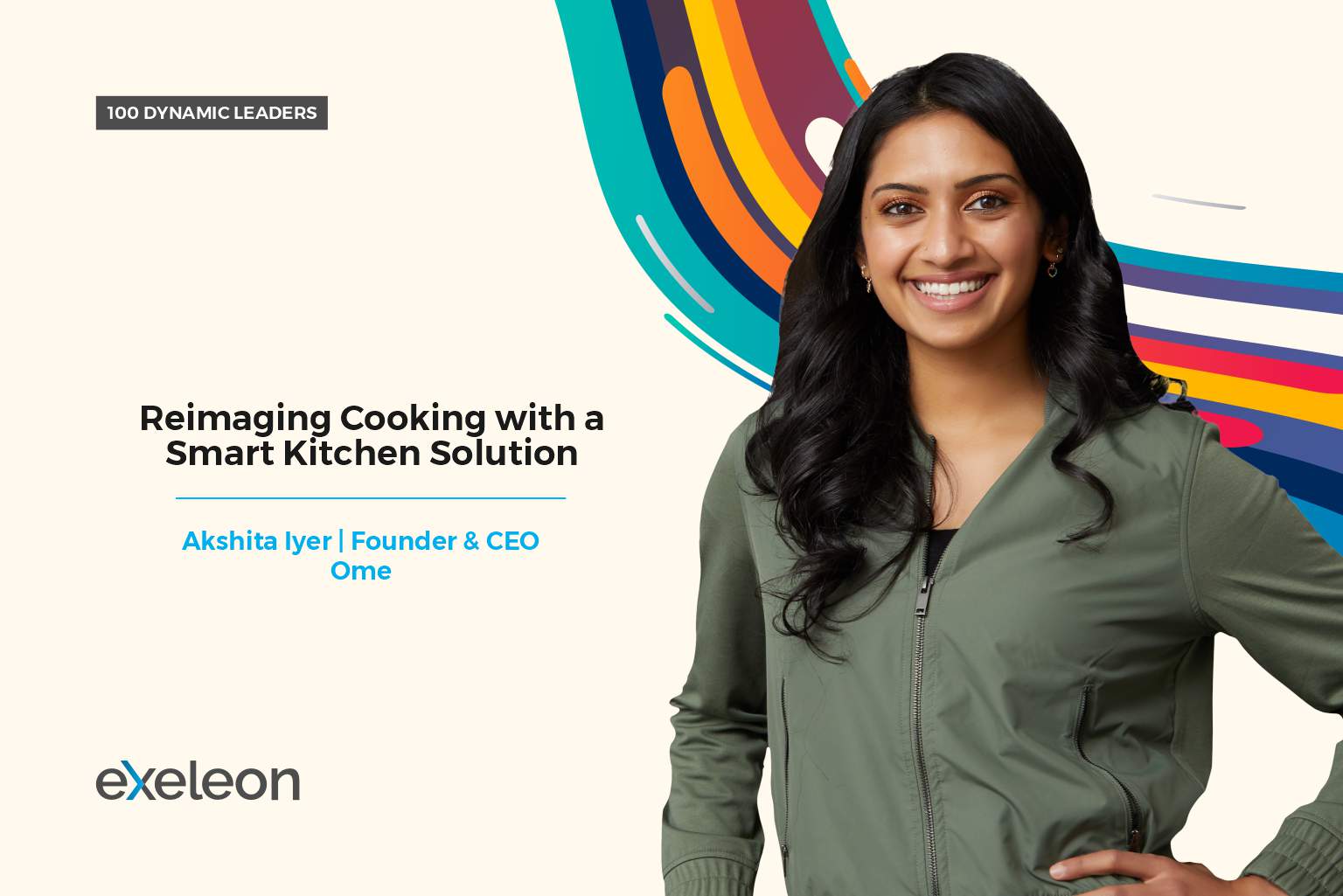 Posted on
---
We're excited to share that Ome's CEO and founder, Akshita Iyer, has been named one of Exeleon Magazine's "100 Most Dynamic Leaders of 2023"! As part of this recognition, Akshita was interviewed by the magazine to share more about the technology behind the Ome Smart Knob, her entrepreneurial journey, and her vision for Ome going forward.
In this in-depth interview, Akshita talks about:
Challenges she faced launching Ome and building the first Smart Stove Knob 

What makes Ome Smart Knobs a unique solution for the kitchen and why there's no other solution like it on the market

Her experience appearing on Shark Tank

Her advice for other women entrepreneurs in tech 

Her future vision for Ome and the project she is most excited about 
"Our ultimate aspiration extends beyond saving lives and preventing damage. We aim to encourage positive cooking practices that contribute to the overall well-being and vitality of those we love." - Akshita Iyer
Read the full interview feature here.